Abacus
A Calculation Gadget that activates both the hemispheres of the brain.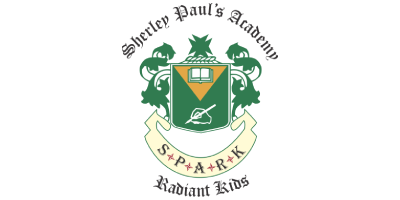 Course Description
Considered as the earliest computer, 'abacus' was invented 5000 years ago in ancient Babylon. Calculation can be made in great speed. For example, at the All Japan Soroban Championship, Champion Takeo Sasano was able to add fifteen 3-digit numbers in just 1.7 seconds.
What will you learn
Moving the abacus beads stimulates the right brain, the seat of creativity.
Mental Maths deals with numbers (left brain function) thus ensuring 'whole brain' development.
The program enhances memory, concentration, focus, grasping power and visualizing skills.
The skills of speed & accuracy remain embedded for a life-time.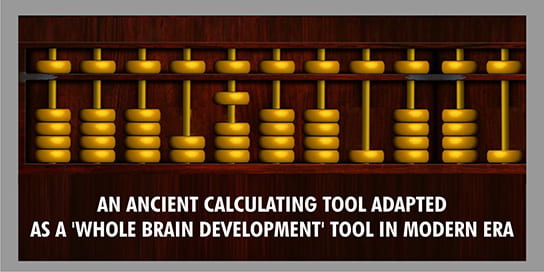 Beginners Level - 1

Vastly improve your Reflex & Reactions.

Hone your Listening Skills
Children take Less time to Learn anything

12 Weeks Program

Level - 2

Boost your Child's Brain using Powerful logic.

Develop Visualising & Imaging Skills
Sharpen your Observation Power

14 Weeks Program

Level – 3

Banish the Fear of Numbers Forever.

Become Accurate
Rapid Speed Achieved

14 Weeks Program

Level – 4

Witness accelerated Thinking Power in your Child.

Build Focus
Build Photographic Memory

14 Weeks Program

Level – 5

Develop Amazing Concentration.

100% Focus ; 0% Distraction
Build Discipline to Practice; making it a part of life

12 Weeks Program

Level – 6

Visible Jump in Creativity.

Right Brain Fully Activated now
Mental Arithmetic Skill is Mastered

16 Weeks Program

Level – 7

Latent Mental Power – Triggered.

Build Self Confidence
Ability to tackle Challenges

16 Weeks Program

Graduate Level – 8

Totally activate Child's Whole Brain.

Become Visibly Smart
Solid Retention Ability

18 Weeks Program

Grand Master Level – I

Notice a definite Superior IQ.

Develop High Grasping Ability
Build Intuitive Problem-solving ability

18 Weeks Program

Grand Master Level – II

Develop a Winner's Edge to face any Competition in Life.

Build Judgment & Maturity
Improve Solid Endurance for the Long Haul

16 Weeks Program
For whom is this course
Min Start Age - 5 yrs
Max Age - 13 yrs
Course Duration
Graduation Level : 8th Level
Grand Master Level : I & II after Graduation
Course Material


Course material will be couriered to your address. Delivery Free for Pune; other locations will be charged at actuals.

Course Fee
Fee Pay
Sample this


Your child remains focused on his/her studies , even if the TV is 'on' in the house or others are chatting!