Math Commando
"Maths is not a difficult subject; it just needs to be taught in an interesting way"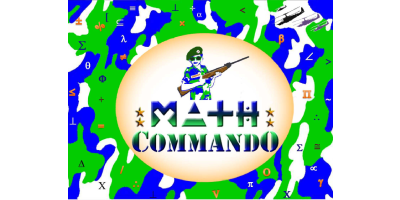 Description
There are 4 types of 'learning' styles. Visual (V) ; Audio (A) ; Read & Write (R) and Kinesthetic (K). in short VARK. Typical schools/tuitions focus on the VAR which makes education boring! Our Math Commando classes lays a good emphasis on the 'K' , making it practical, hands-on and interesting.
What will you learn
Maths is considered a boring subject. Your child will find our Math Commando Classes interesting. That's our promise.
Maths has lots of complicated jargons. Maths Commando simplifies jargons for easy understanding and sharpens your child's problem-solving skills.
Maths teachers are strict! Our instructors are supportive.
Maths is 'theory-focused'. Our Math Commando students will understand the real-life connect as well.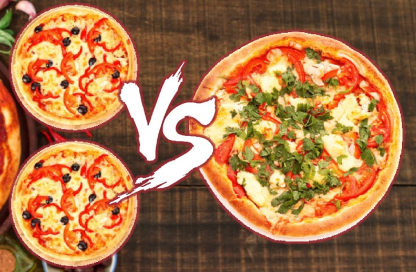 For whom is this course


Std 1 to Std 8.

Course Duration

Sessions Conducted Student Grade-wise

Module 1 (4 months)

Module 2 (4 months)




Option available to book chunk of 5 concept clearing sessions of 1 hr each (topics chosen by the student)

Course Fee


₹4900/- (Module 1)

₹4900/- (Module 2)

₹ 1950/- (for chunk of 5 concept clearing sessions)
Fee Pay
Sample this


Can you find which of these Pizzas offer higher value for money?




Small Pizza (7' dia) at Rs 100/- or the Large Pizza (12' dia) at Rs 250/-




Using the Area formula (πr²), we see that the Small Pizza has an area of 38.5 sq.inch, while the larger pizza has an area of 113 sq.inch (almost 3 times). The large pizza mathematically should be priced at Rs 290/- , while it is sold here at Rs 250/- , thus offers higher value for money.